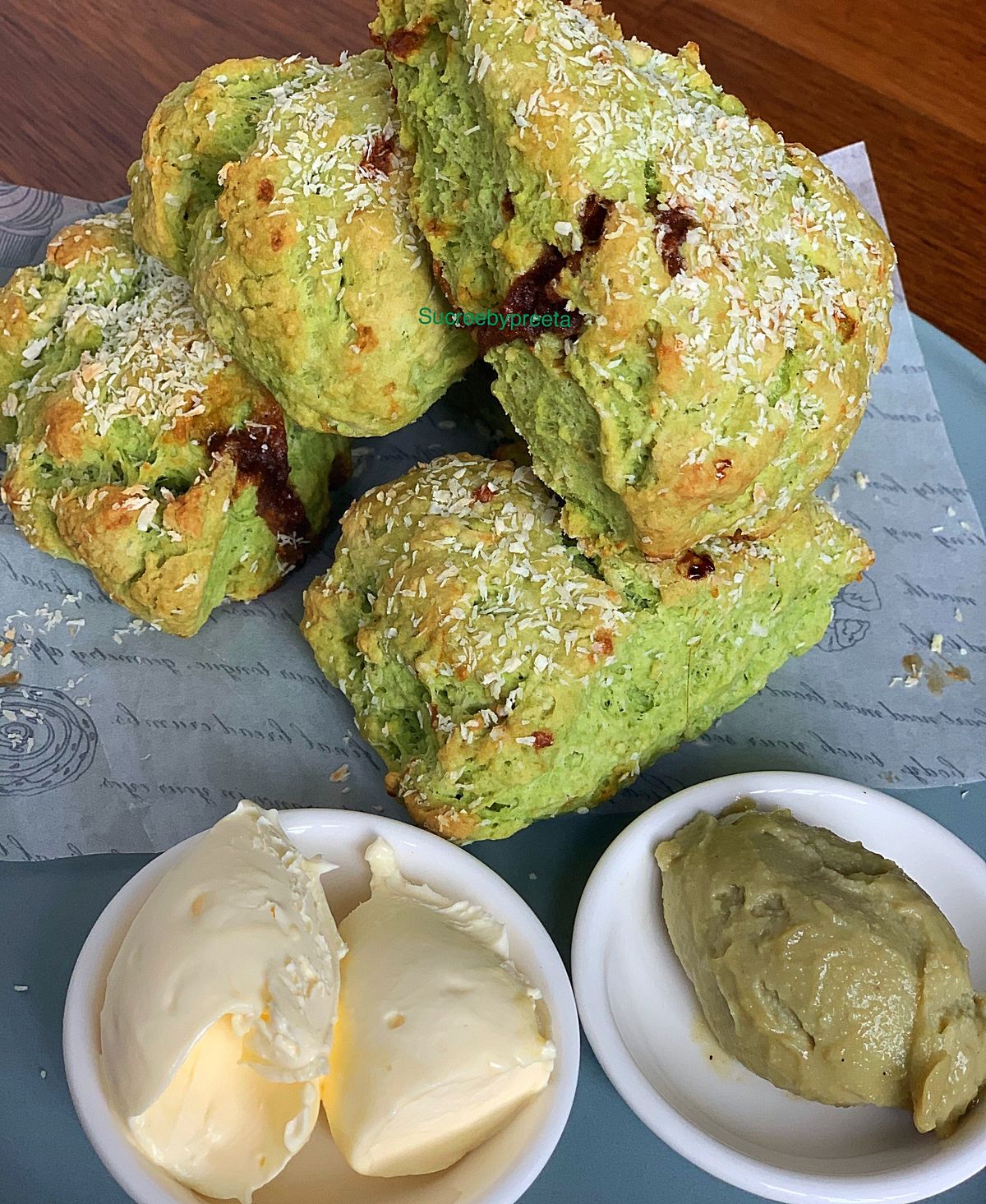 Makes 8 large scones
90g butter, cold & cut into cubes
5g salt
10g caster sugar
5g baking powder
350g self raising flour
35g homemade pandan extract
140ml buttermilk
30g natural gula melaka chunks
Dessicated coconut/Hawaiian coconut flakes, sprinkle on top
Lightly grease two baking trays and place them in the oven. Pre-heat the oven to 200C (fan forced).
Place dry ingredients in a bowl and mix. Add cold butter cubes and rub in with the flour mix until it looks like fine crumbs.
Make a well in the middle and add pandan extract & buttermilk. Using one finger, mix the mixture in a circular motion quickly. Add in gula melaka chunks.
Gently fold/knead the dough until a little smoother.
Tip it over onto a well flour benchstop and make a 4cm deep round (top is flatten).
Cut the round into 8 slices. Sprinkle with dessicated coconut/Hawaian coconut flakes then gently place the slices on the preheated (HOT) baking pan & bake it for 15-17 mins (depending on your oven)/risen and golden brown.
Serve warm with clotted cream & kaya.
Recipe is copyright of Sucreebypreeta. Please credit Sucreebypreeta when using it.