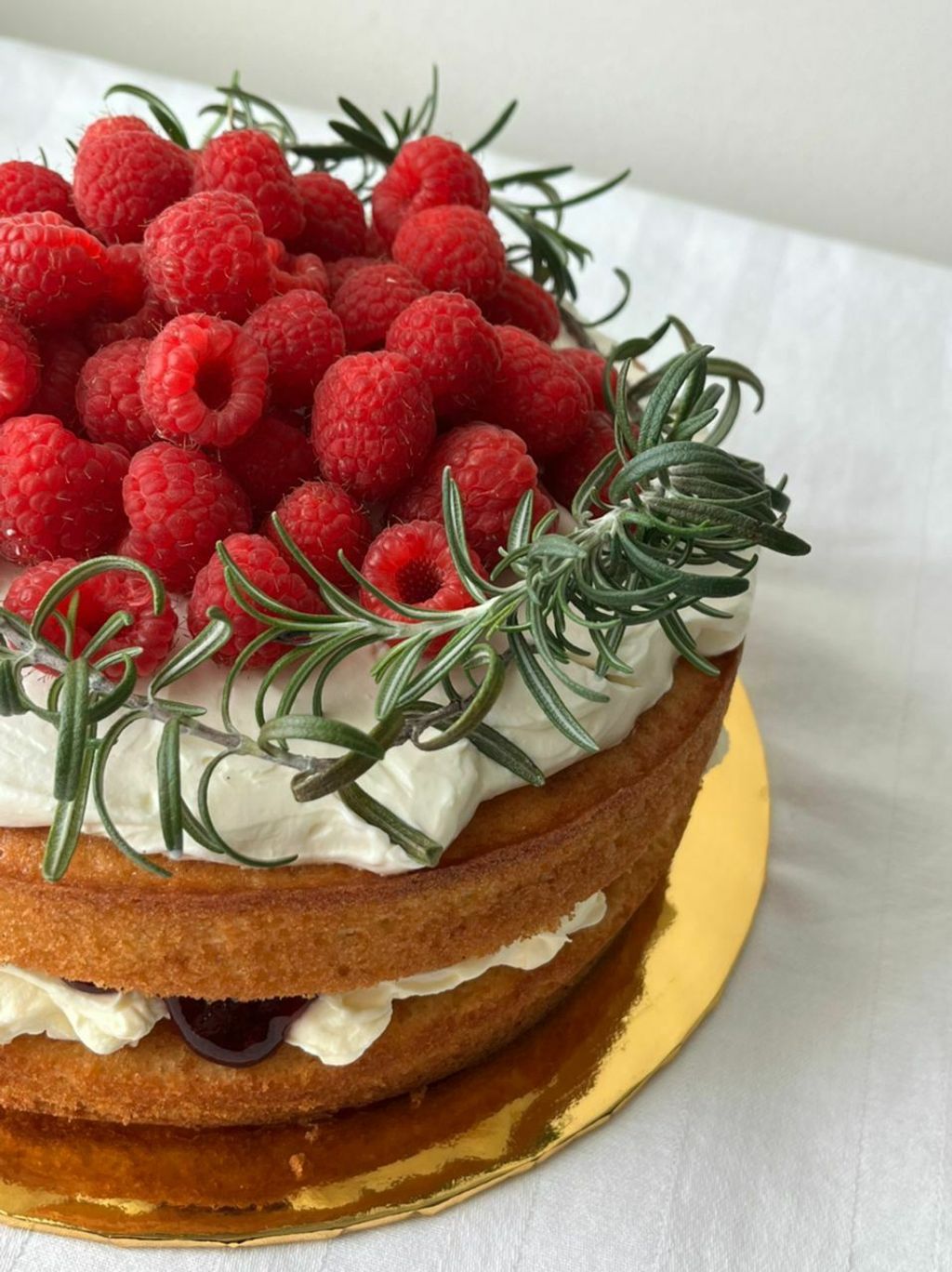 Raspberry Clotted Cream cake
8" double layer almond & raspberry cake layered with rosewater scented whipped clotted cream & homemade seedless raspberry jam. Topped with lots fresh raspberries & fresh rosemary.
Serves about 12pax (about 2kgs). Can be kept in the fridge for up to 3days in an air tight container.
Powered by Froala Editor
---